Make the construction process enjoyable and beneficial for our associates and customers.
Treat people fairly and do the right thing.

Understand our customers' businesses and solve their problems.

Be positive, upbeat and have fun.

Create opportunities for individual's financial success based on merit.
At ARCO, you'll get the resources and professional development you need to succeed and become part of our astonishing growth story. Our entrepreneurial business model motivates and rewards associates through outstanding compensation and potential ownership opportunities. All 31 of our offices have been opened by ARCO associates that have demonstrated exceptional drive and leadership skills.
At ARCO, we know life is about more than just hard work; it's also about having fun and being treated right. We want everyone to have a positive experience at ARCO and are committed to fostering an inclusive culture where everyone feels supported. That's why we invest in month-long, paid sabbaticals, training programs, charitable match and paid volunteer leave, 100% company-funded retirement plans, and much more. We are a great place to work, and we are proud to win culture awards in cities across the country year after year.
WE HAVE A CULTURE OF SAFETY
The Goal of ARCO SAFE is to eliminate accidents and injuries because at the end of the day; it's about getting home safe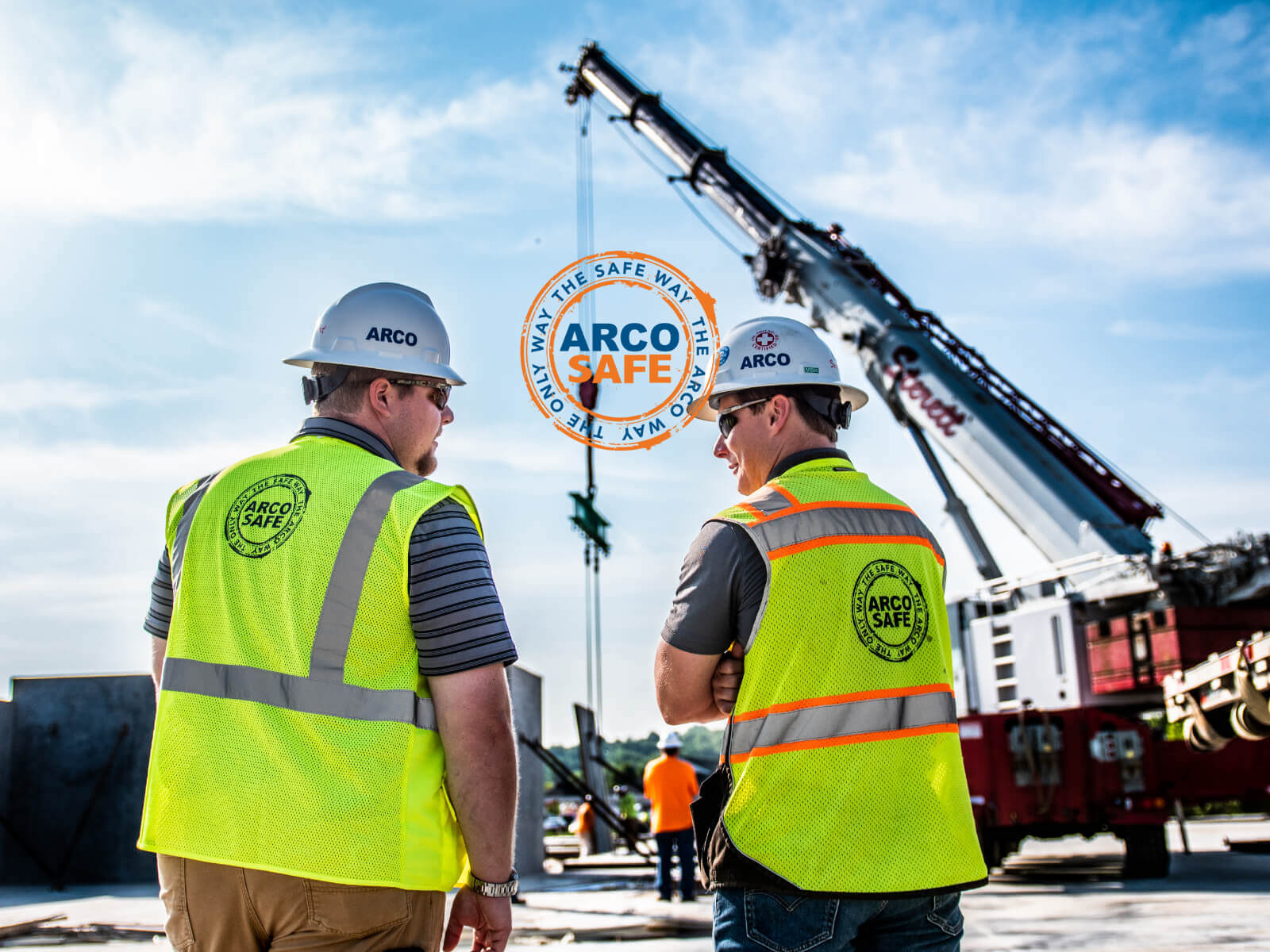 At ARCO, safety is our number one priority. From our co-founders to our safety teams and our superintendents with their boots on the ground, we take pride in ensuring injury-free working environments for our associates, subcontractors, and clients. We view risk management and each associate and subcontractor's health and safety as a priority and the most vital part of our business.